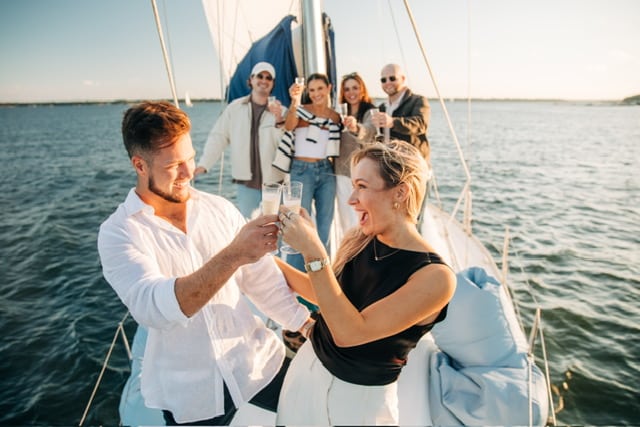 5 REASONS TO CHOOSE
BLUE LIFE CHARTERS
Blue Life Charters |33 Lockwood Drive Charleston SC 29401 | (843) 743-4915
Charleston, South Carolina, is known for its historic charm, stunning waterfront, and vibrant culture. With this in mind, what better way to experience this coastal gem than by setting sail on Charleston Harbor? While there are various ways to explore the waters, choosing a private sailboat charter offers a unique and unforgettable experience. Therefore, here are 5 compelling reasons to opt for a private sailboat charter in Charleston.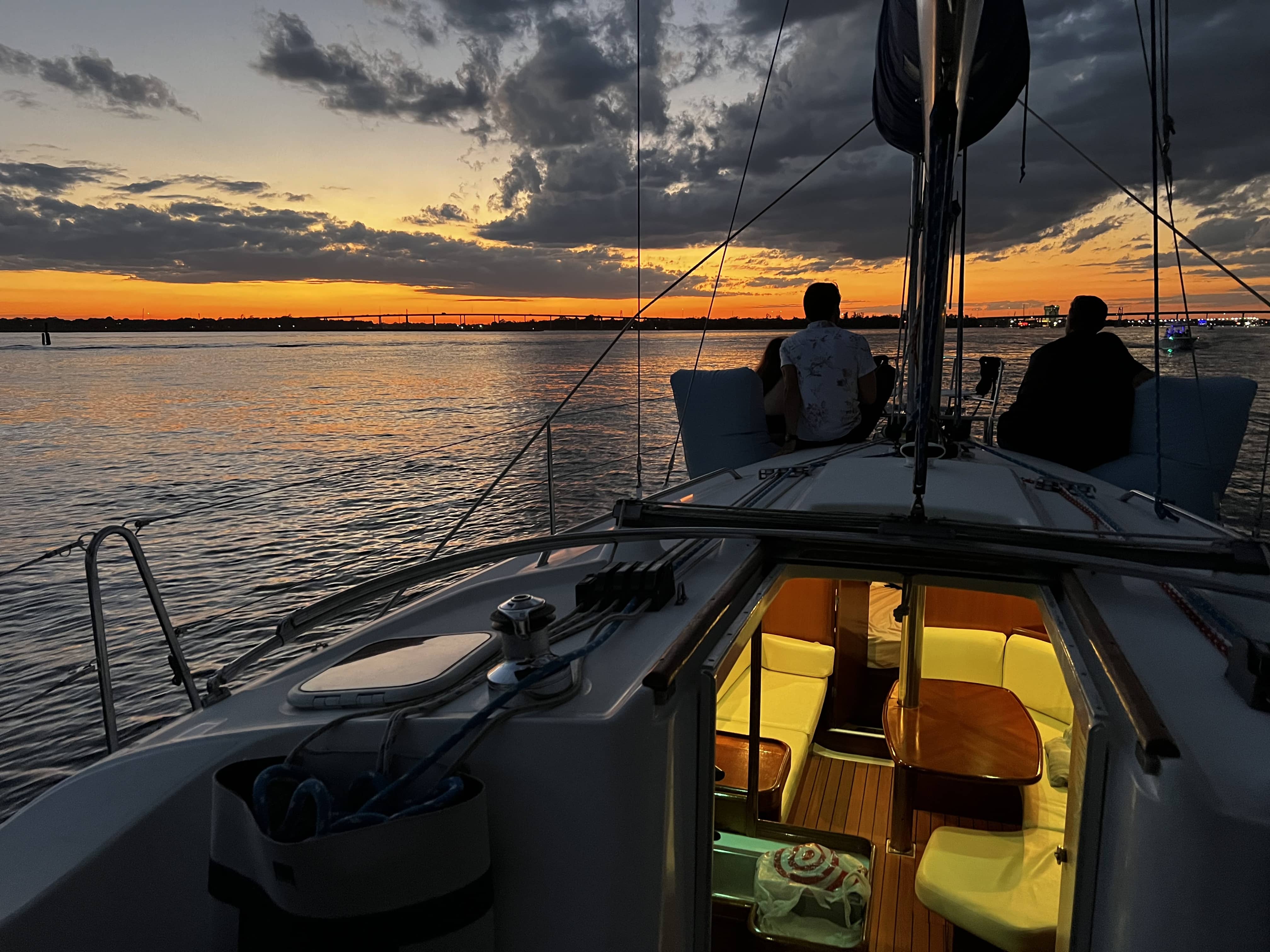 1. Personalized Service:
One of the most significant advantages of a private sailboat charter is the level of personalized service you'll receive. From the moment you step aboard, the crew is dedicated to making your experience exceptional. But unlike crowded group tours, private charters allow for one-on-one attention, ensuring your needs and preferences are met. To this end, whether you have specific requests or simply desire a tailored adventure, the crew is there to accommodate you.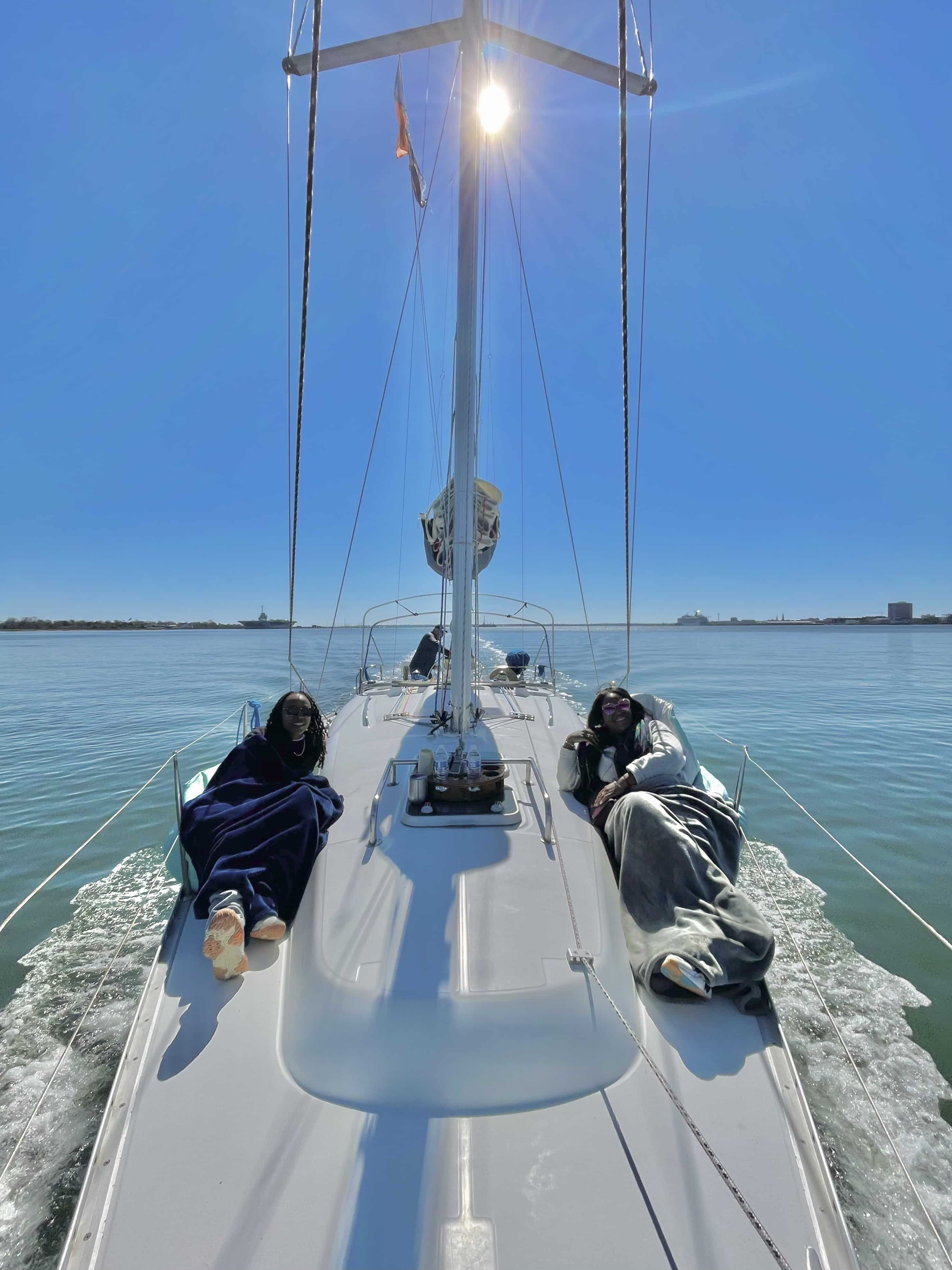 2. Intimate and Relaxing Experience:
Charleston Harbor is a place of tranquility and natural beauty. When you choose a private sailboat charter, you get to enjoy this serenity without the distractions of a large group. Thus, it's the perfect setting for a romantic getaway, a peaceful family outing, or quality time with friends. The intimate atmosphere allows you to unwind, soak in the scenery, and savor every moment at your own pace.
3. Flexibility and Customization:
Private sailboat charters offer the flexibility to design your experience exactly as you envision it. Thus, you have the freedom to choose the route, set the schedule, and even customize the menu. Want to celebrate a special occasion, such as a birthday or anniversary? The crew can arrange for a personalized celebration on board. Whether you prefer a leisurely cruise, an adventurous sail, or a mix of both, the charter is tailored to your desires.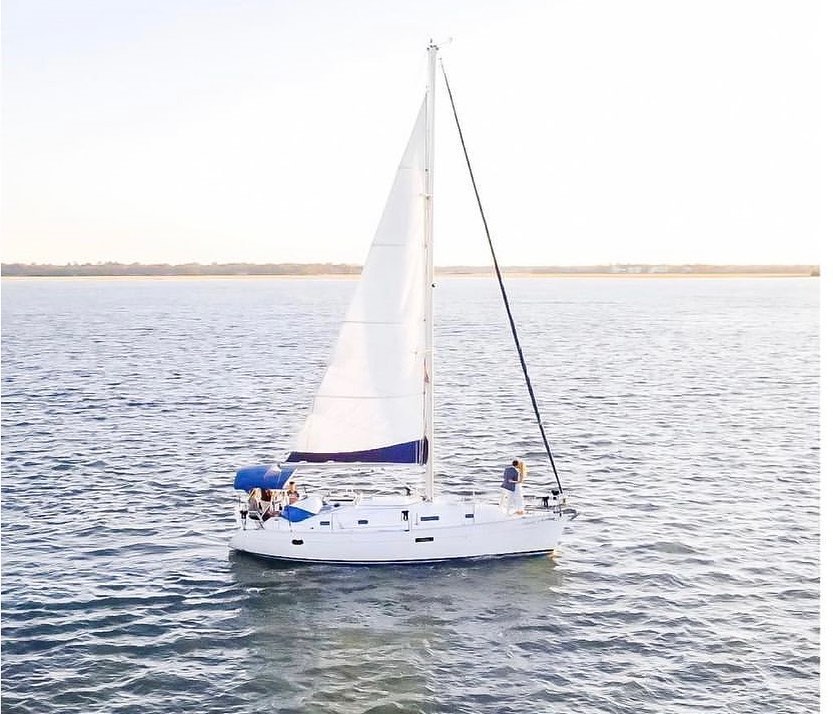 4. Exquisite Dining Onboard:
Unlike many public tours, private sailboat charters (including Blue Life Charters) offer "Below Deck" dining experiences that elevate your sailing adventure. Indulge in gourmet cuisine prepared and catered by a local cafe, Caviar & Bananas, featuring a delectable spread of local and international flavors. Subsequently, you can opt for the BYOB option and allow our crew to prepare an exquisite experience with the items you bring onboard. Furthermore, the backdrop of Charleston Harbor adds a touch of magic to every bite. Also, don't forget to bring your own beverages to pair with the perfect meal, creating a dining experience that's uniquely yours.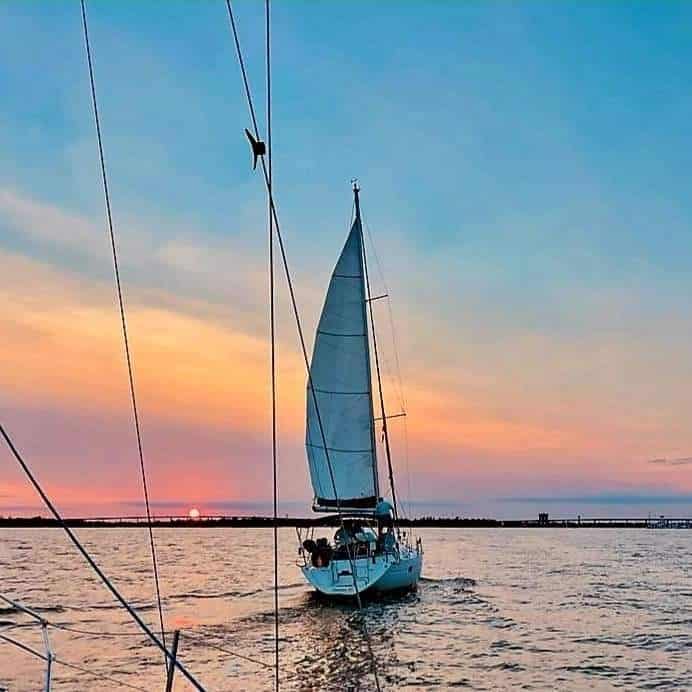 5. Privacy and Seclusion:
Coupled with the previous points, in a private sailboat charter you have the privilege of seclusion and privacy that isn't possible on group tours. Therefore, you won't have to share your space with strangers. Which allows you to fully immerse yourself in the moment. It's an ideal setting for a romantic proposal, a quiet retreat, or a peaceful escape from the hustle and bustle of daily life. You'll have the sailboat, the harbor, and the views all to yourself.
In conclusion, choosing a private sailboat charter in Charleston offers a host of advantages that cater to your desire for a personalized, intimate, and flexible experience. With the dedicated crew, customizable options, and the serene beauty of Charleston Harbor, your private charter becomes a memory to cherish for years to come. With all this in mind, are you ready to learn more about what the possibilities are? Whether you're celebrating a special occasion or simply seeking a tranquil escape, a private sailboat charter promises an unforgettable journey on the water.
Book Your Sunset or Daytime Sail Today
Come aboard with Blue Life Charters and experience a sailboat tour in Charleston that will forever linger in your heart. Don't miss this opportunity to embrace the magic of twilight in the Holy City!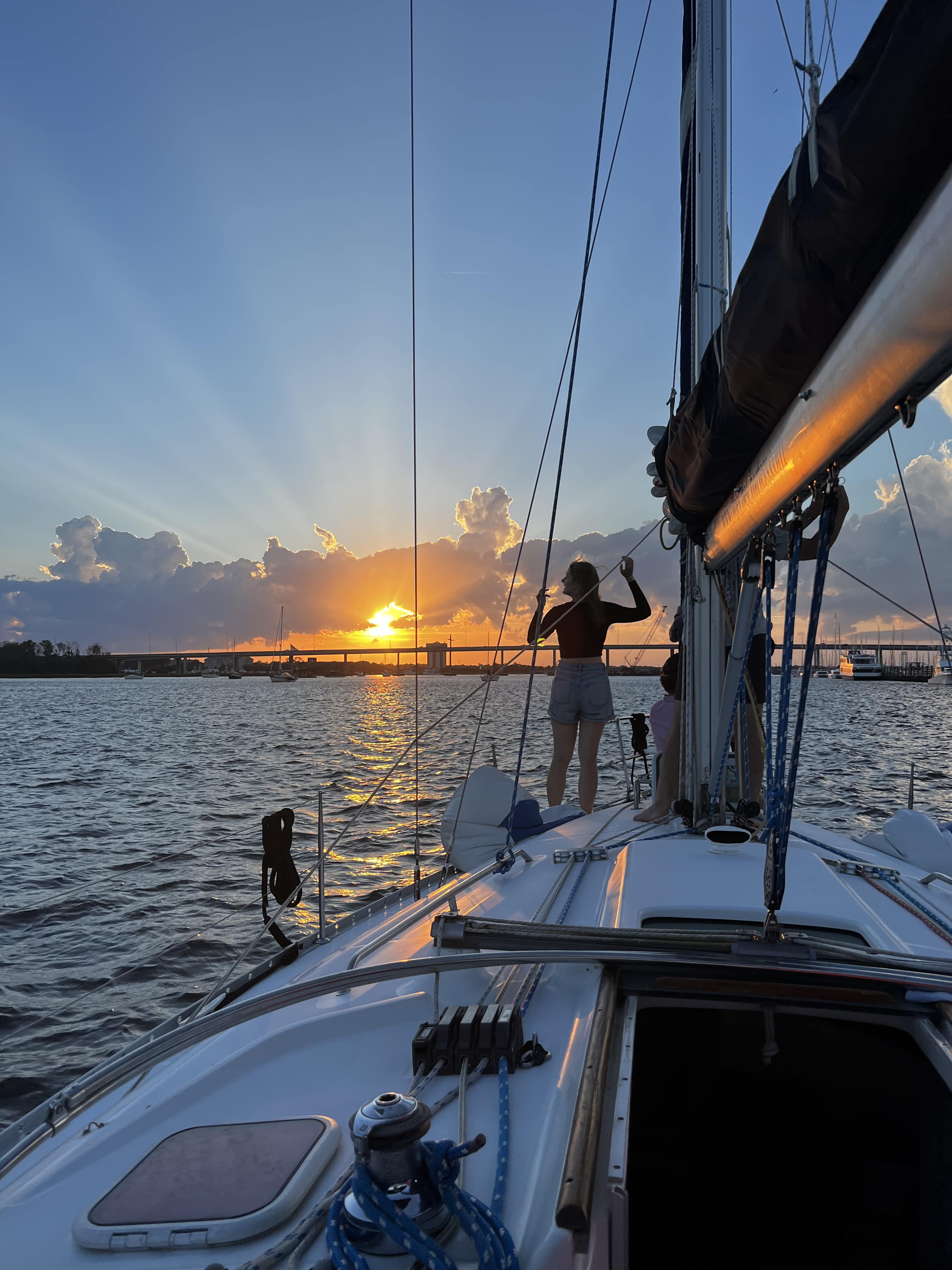 We strive to deliver a level of service that exceeds the expectations of our guests. If you have any questions about our products or services, please do not hesitate to contact us. We have friendly, knowledgeable representatives available seven days a week to assist you.