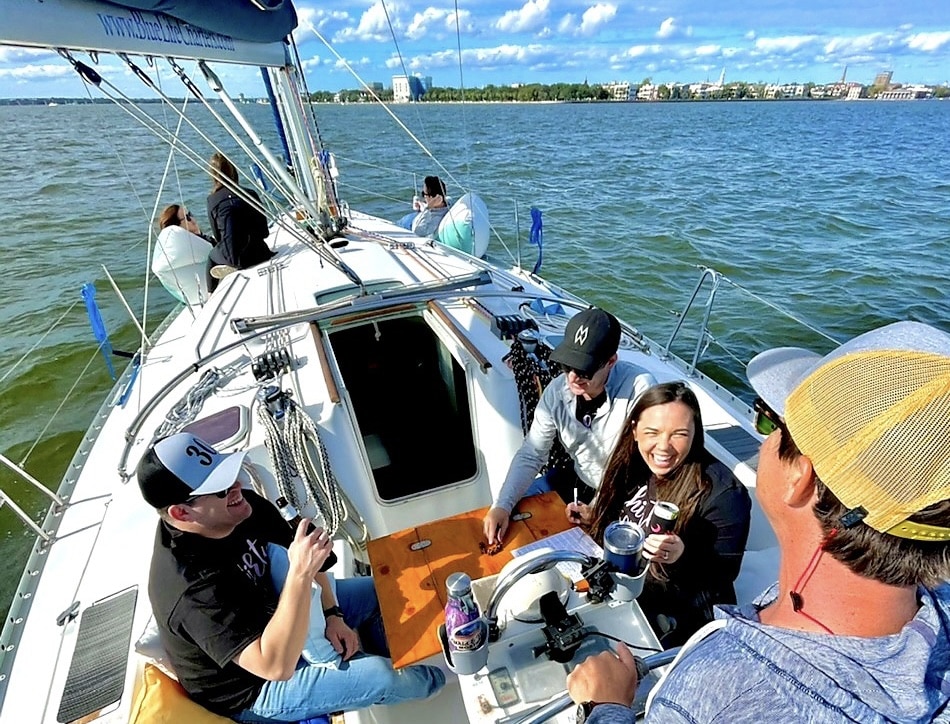 CUSTOMER
TESTIMONIALS
Blue Life Charters |33 Lockwood Drive Charleston SC 29401 | (843) 743-4915
Striving for Excellence
At Blue Life Charters, our mission has always been to provide exceptional sailing experiences that leave our guests with unforgettable memories. We take pride in offering private sailboat charters on Charleston Harbor, and nothing makes us happier than knowing our guests had an incredible time. Today, we want to share with you what some of our valued customers have to say about their journeys with us.
1. A Romantic Getaway to Remember
Review by Sarah and Mark
"We celebrated our anniversary with a private sunset sail with Blue Life Charters, and it exceeded our expectations. The crew was attentive and made us feel like royalty. The moment the sun dipped below the horizon, we felt like we were in a fairy tale. It was the most romantic experience we've ever had."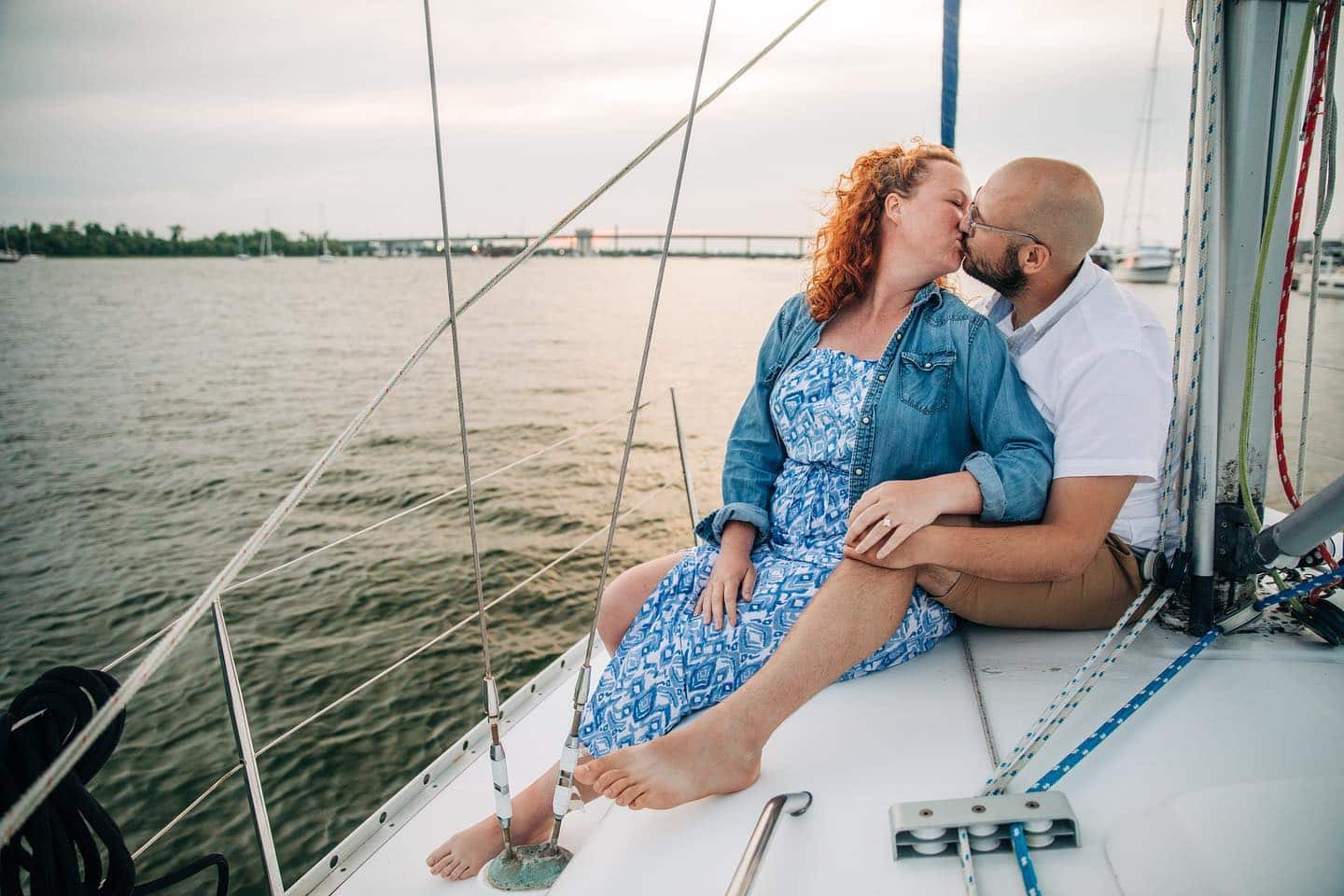 2. A Family Adventure Full of Fun
Review by The Anderson Family
"Our family of four had the pleasure of spending a few hours sailing with Blue Life Charters, and it was the highlight of our vacation. Captain Wit and First Mate Mireia were fantastic with our kids, and they learned so much about sailing. We had a blast exploring the harbor, spotting dolphins, and learning about the local history. The kids still talk about it!"
3. A Surprise Proposal with a Stunning Backdrop
Review by Michael
"I decided to propose to my girlfriend during a private charter, and the Blue Life Charters team helped me plan the perfect moment. As the sun set over the harbor with the Ravenel Bridge behind us, I got down on one knee, and she said yes! It was a magical experience we'll cherish forever. Their professional photographer was able to capture the moment perfectly and we will always have that moment to carry with us! Thank you for making it all possible."
4. A Relaxing Day on the Water
Review by Emily
"I booked a private daytime sail with Blue Life Charters for a bachelorette excursion, and it was exactly what I needed. The crew was so friendly, and we all felt completely at ease. The first mate put together a beautiful spread with all the goodies we brought onboard. We took in the stunning scenery, and had an amazing time for the 6 of us in the comfy beanbags at the front of the boat. It was a day of pure relaxation and tranquility."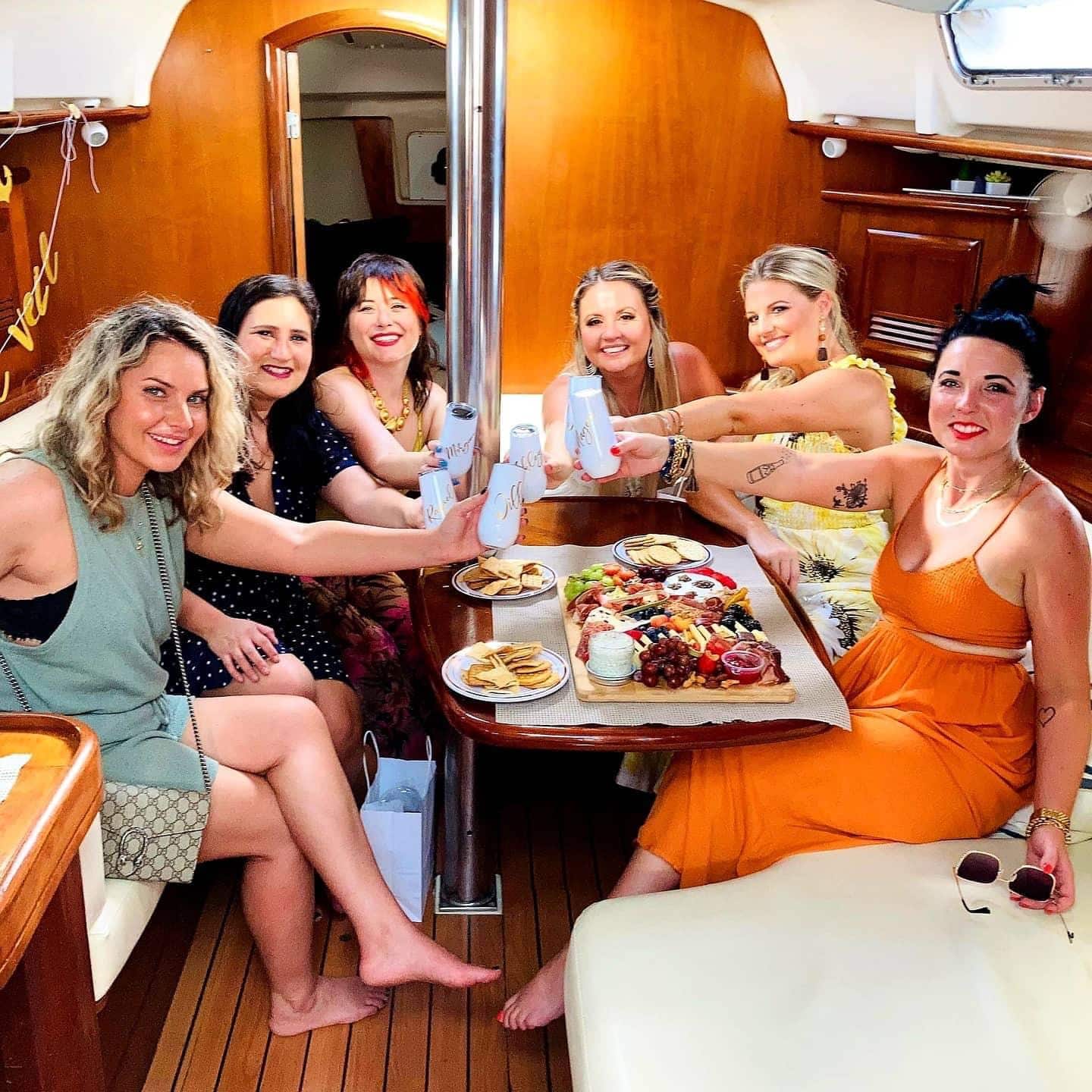 5. An Unforgettable Birthday Celebration
Review by Daniel
"I surprised my best friend with a private sailboat charter for her birthday, and it was a fantastic decision. We had a blast exploring the harbor, and the experience overall was SUPERB! The crew even offered us blankets so we could snuggle up and keep warm. It was a day filled with laughter, lots of smiles, and beautiful views."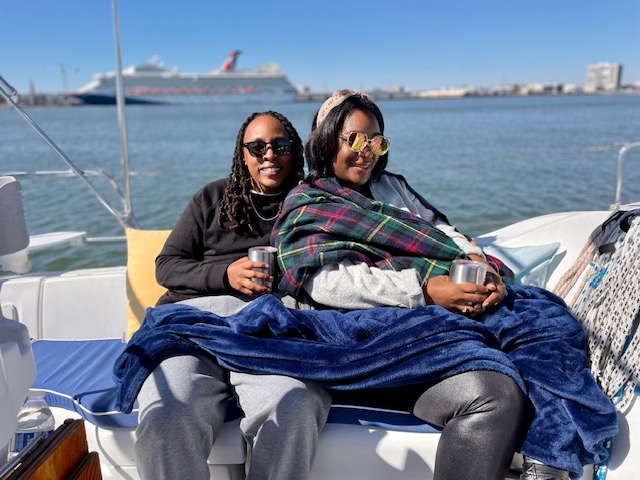 6. A Memorable Engagement Photo Session
Review by Sarah, Professional Photographer
"I organized an engagement photo session with Blue Life Charters for a newly engaged couple, and it was a huge success. The crew's hospitality and attention to detail were impeccable. They were so flexible with me as the photographer when it came to maneuvering the boat to get the right lighting for the photos. The serene setting allowed for amazing backdrops to set the mood for the couple being photographed, and to top it all off…we sailed directly into the sunset for the grand finale! It was truly one of the most amazing photo sessions I have ever had. I can't wait to get back on board when not working so that I can have a chance to enjoy and relax. I'll definitely be back for more and hopefully soon!"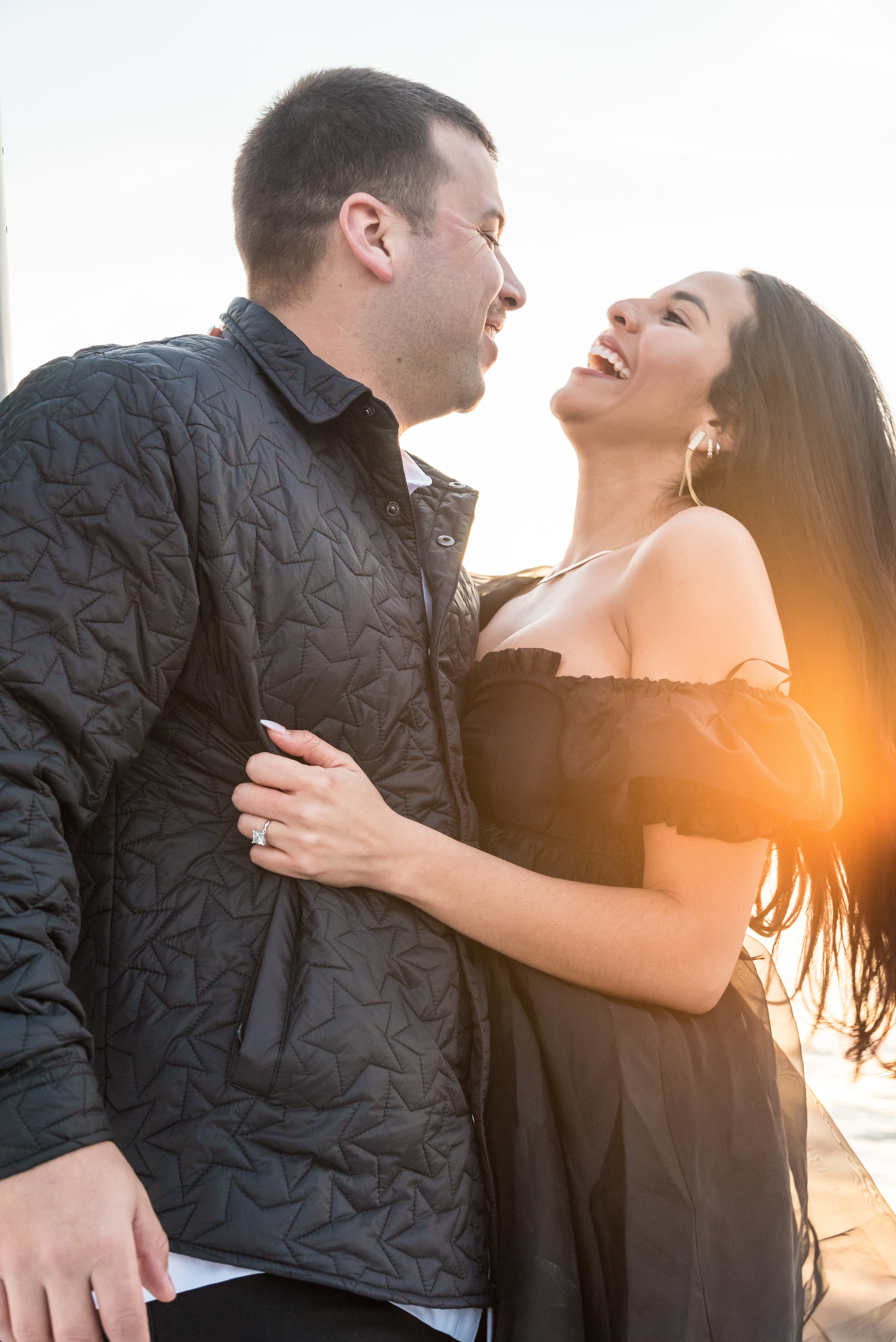 These heartfelt testimonials from our wonderful guests are a testament to the extraordinary experiences we strive to create at Blue Life Charters. We are grateful for the trust our guests place in us to make their special moments memorable. If you've had the pleasure of sailing with us, we invite you to share your own experiences and join the ranks of satisfied customers who've had unforgettable journeys on Charleston Harbor. Just leave your thoughts in the reviews!
If you've never been onboard with us then are you ready to experience the splendor of a sailboat charter in Charleston like no other?? Book your private voyage with us and immerse yourself in the beauty, history, and luxury of Charleston Harbor. Let us be your guide as you set sail on a journey of wonder and enchantment.
Come aboard with Blue Life Charters and experience a sailboat tour that will forever linger in your heart. Don't miss this opportunity to embrace the magic of the Holy City for yourself!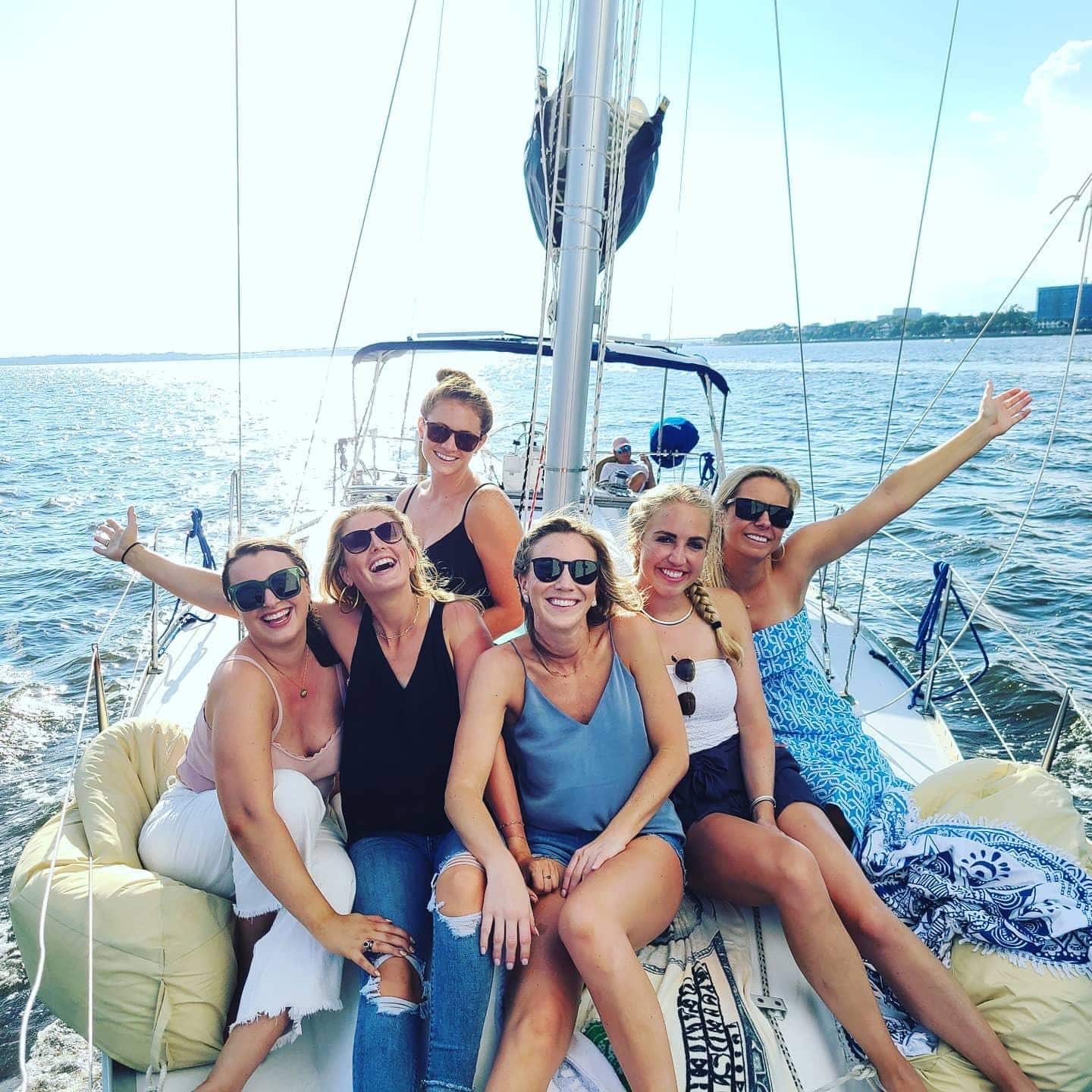 customer reviews, customer reviews, customer reviews, customer reviews
We strive to deliver a level of service that exceeds the expectations of our guests. If you have any questions about our products or services, please do not hesitate to contact us. We have friendly, knowledgeable representatives available seven days a week to assist you.